Our Woodland Fairie Paige

What would a Magical Menagerie be without Woodland Fairies?  They visit us often and never fail to create wonderment where ever they go.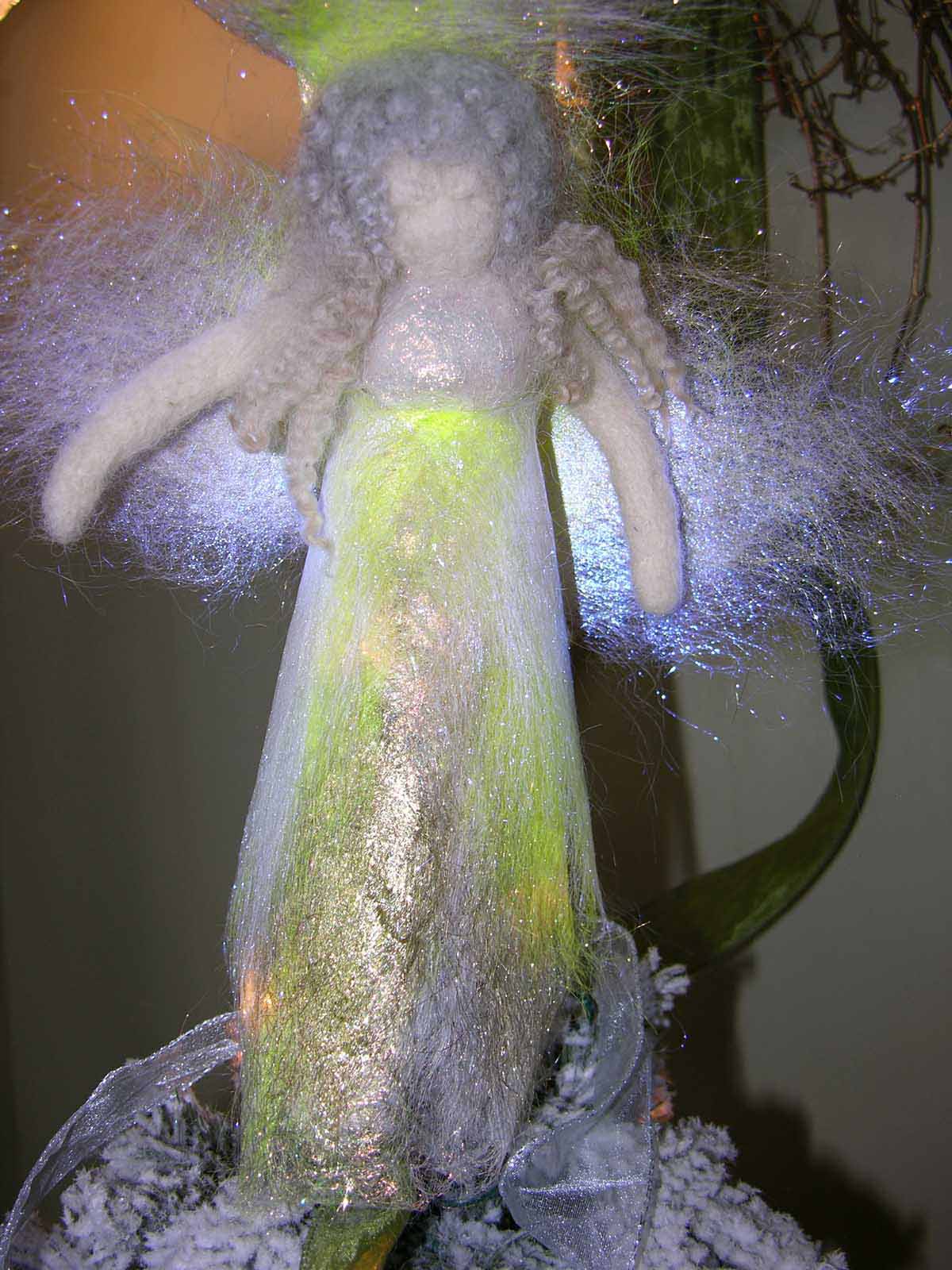 Mother Protector of all our Woodland Fairies, she watches from the tallest tree in the highest forest to be sure things are well with her world.  Her dress, wings and halo are all made of Heat Bondable Angelina.  She is needle felted and has beautiful locks of natural wool hair.  We have a kit so you can make your own special lady soon. Her name is Heavana and you can find her on our "Kits" page.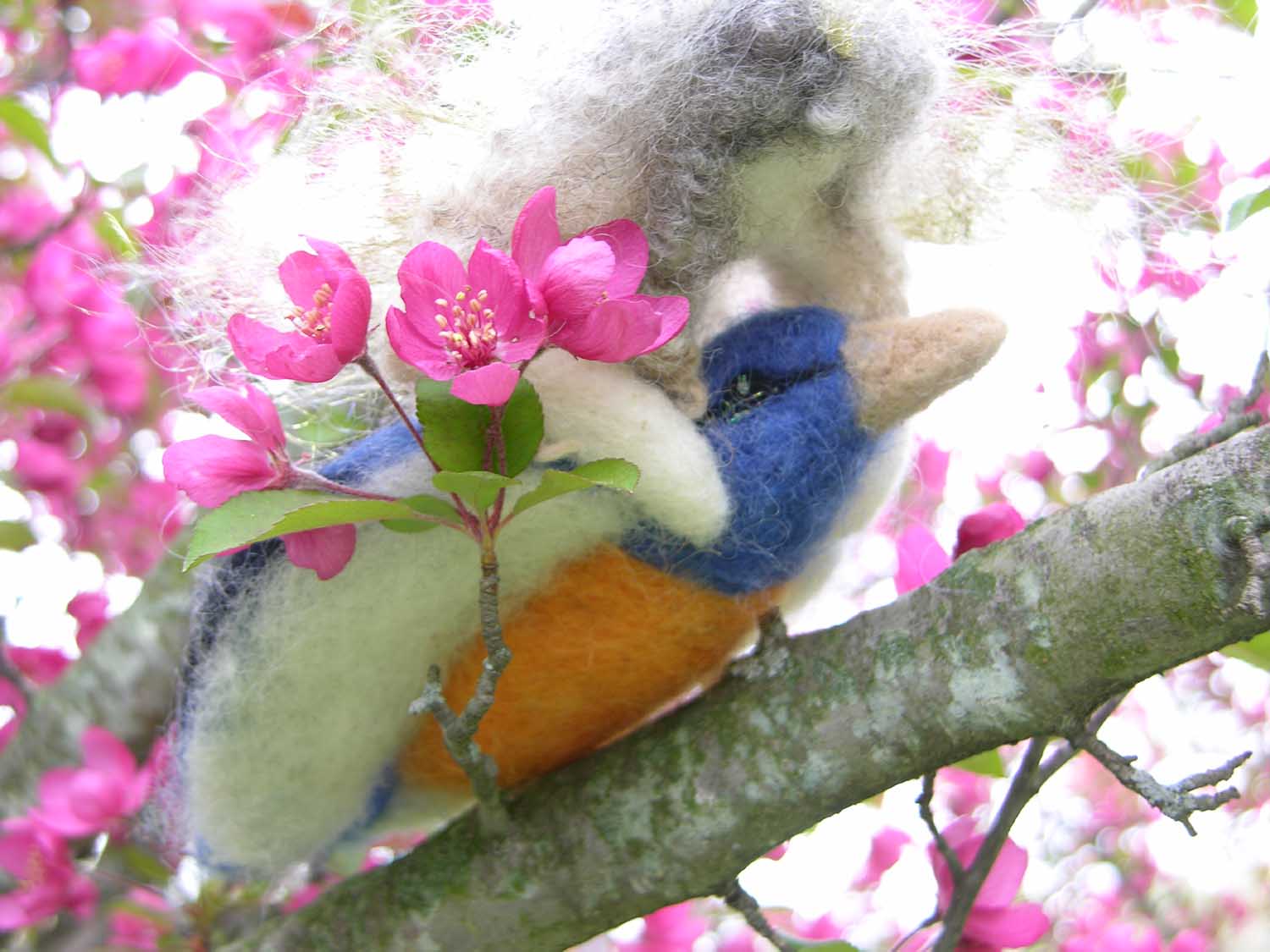 Two Robins:  Our two "Robins" take their jobs very seriously as they prepare for take off surveying their woodlands from above to be sure that all is well with their world.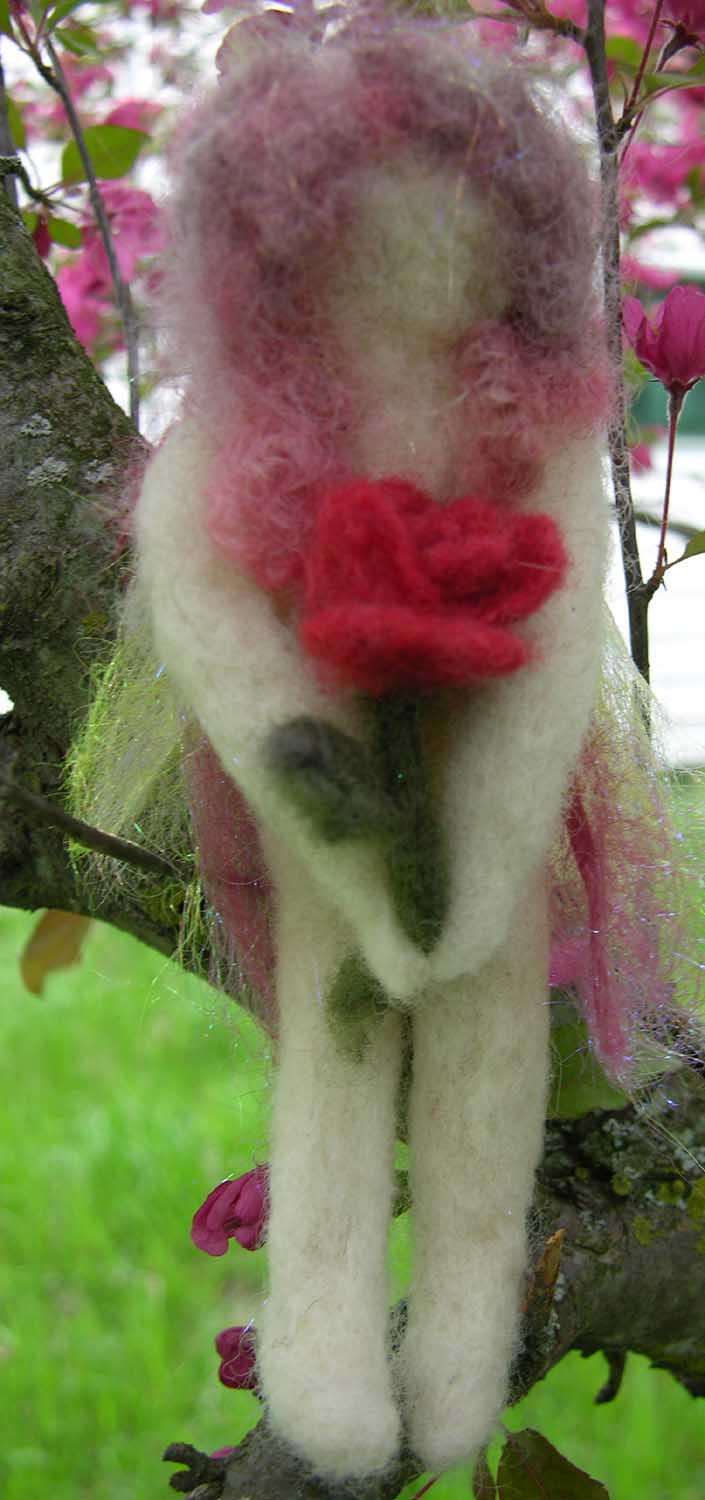 Left:  Even thorny Roses grow gently for our Woodland Fairie named Rose.  No flower would want to harm her. Rose is shy and generally has her Angelina wings folded behind her.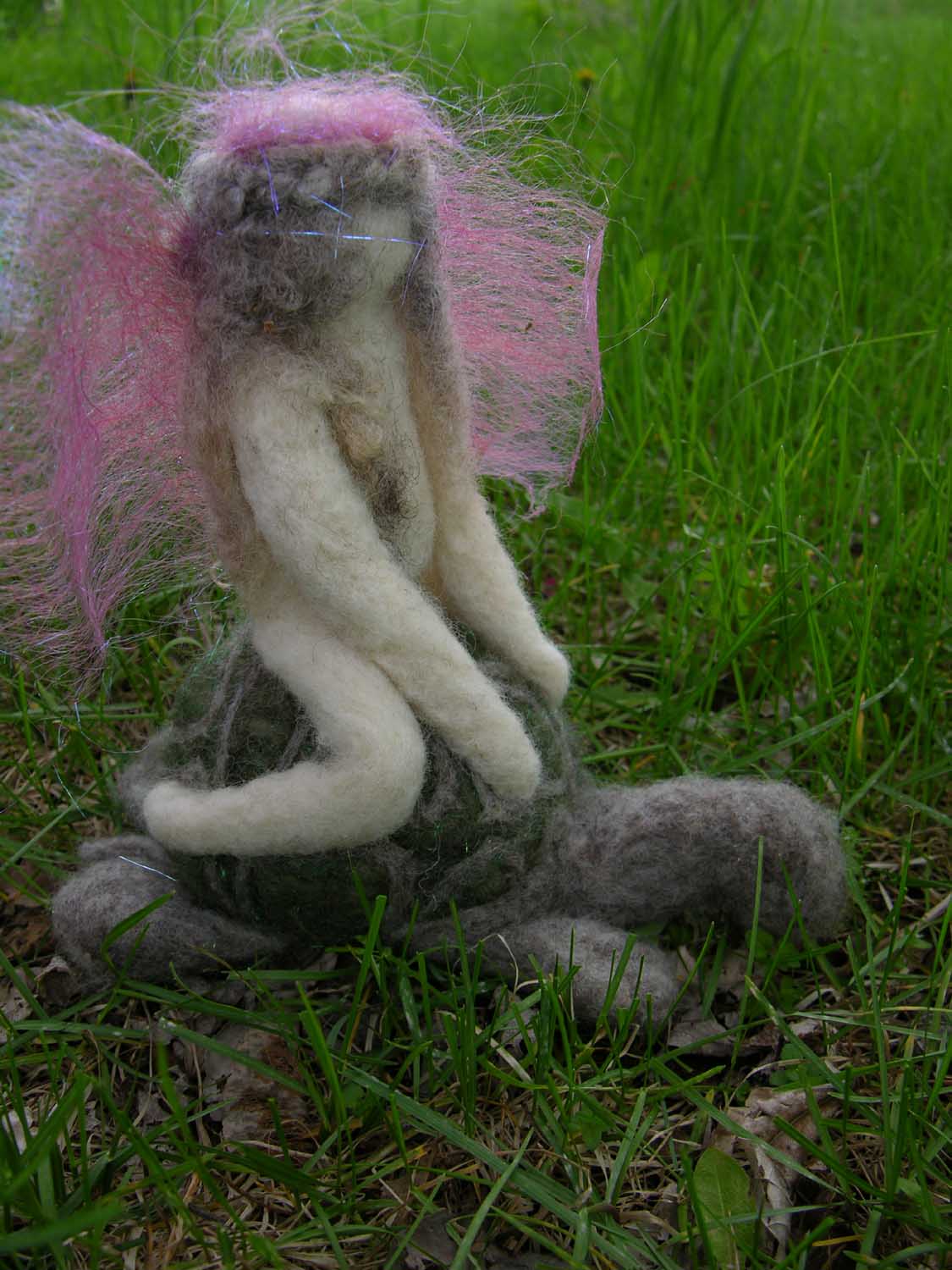 "Trust" loves accepting the rides on her woodland friends when they are offered.  Patience may have been a better name for her, though, when her particular friend, Turtle gives her a ride.  He just isn't very fast and Trusts' legs sometimes get a little cramped.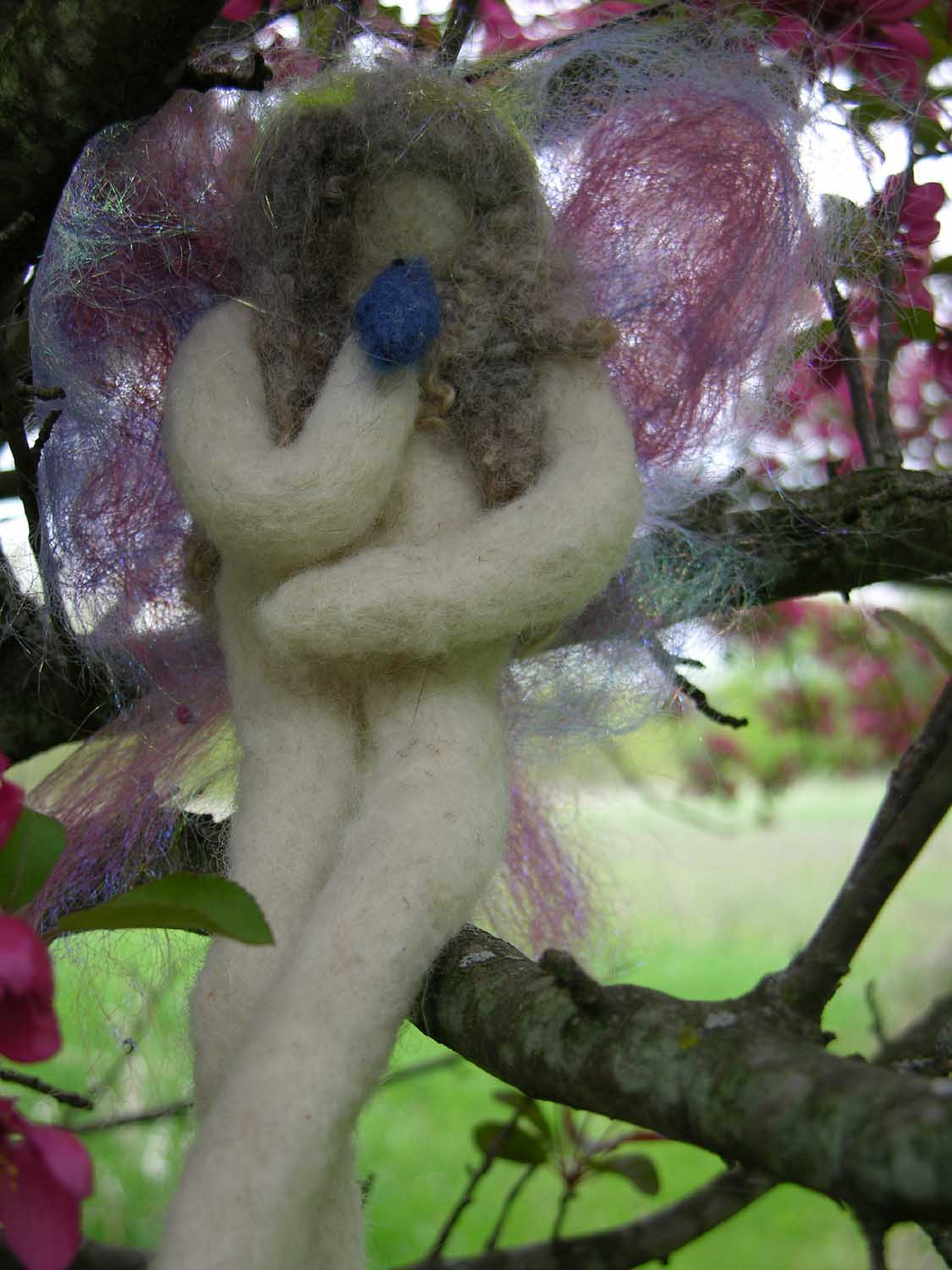 Bluebird Bonnie Baby tells all her secrets to her bluebird friends and she knows they won't tell anyone.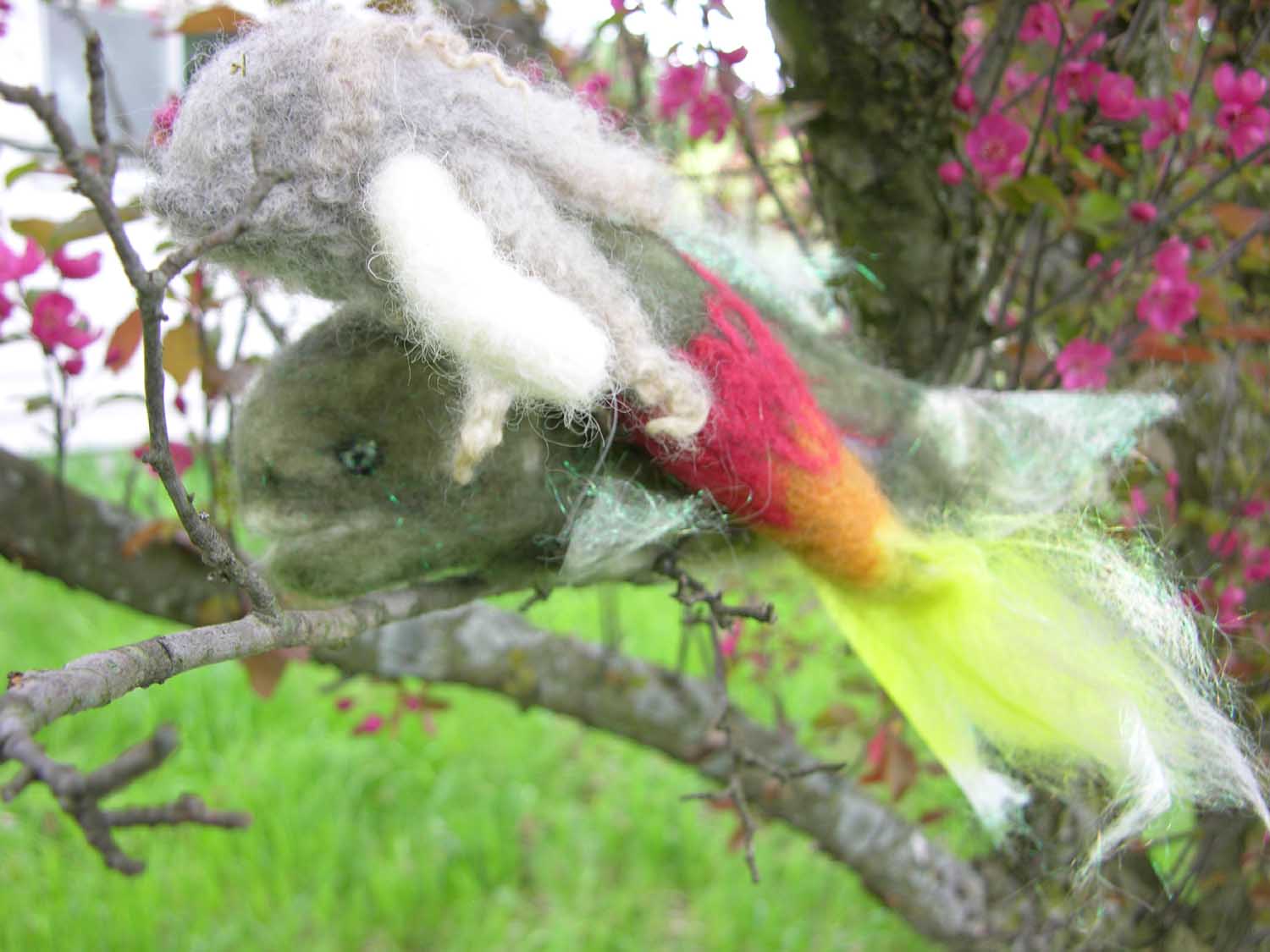 Use your imagination for this one!  Yes, she is a Merfairie.  She has a lovely friend who is truly a little fishy.  Their fins and tails are both made from Angelina and are truly spectacular.  Isn't it just awful when you have your arm out for balance and it looks just sooo fat?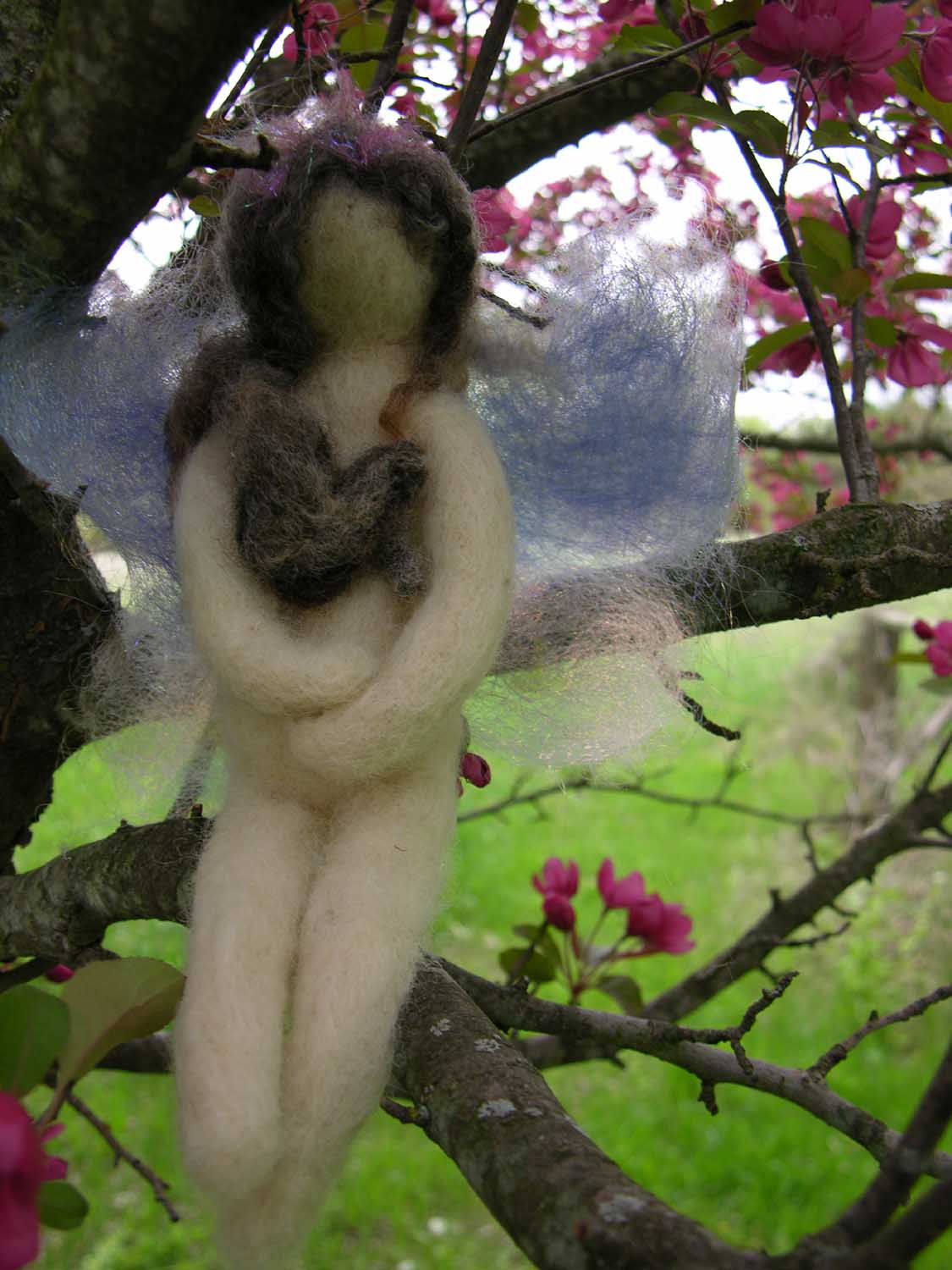 Left: It takes some patience to have squirrels climbing on you, but this little Fairie has an endless supply.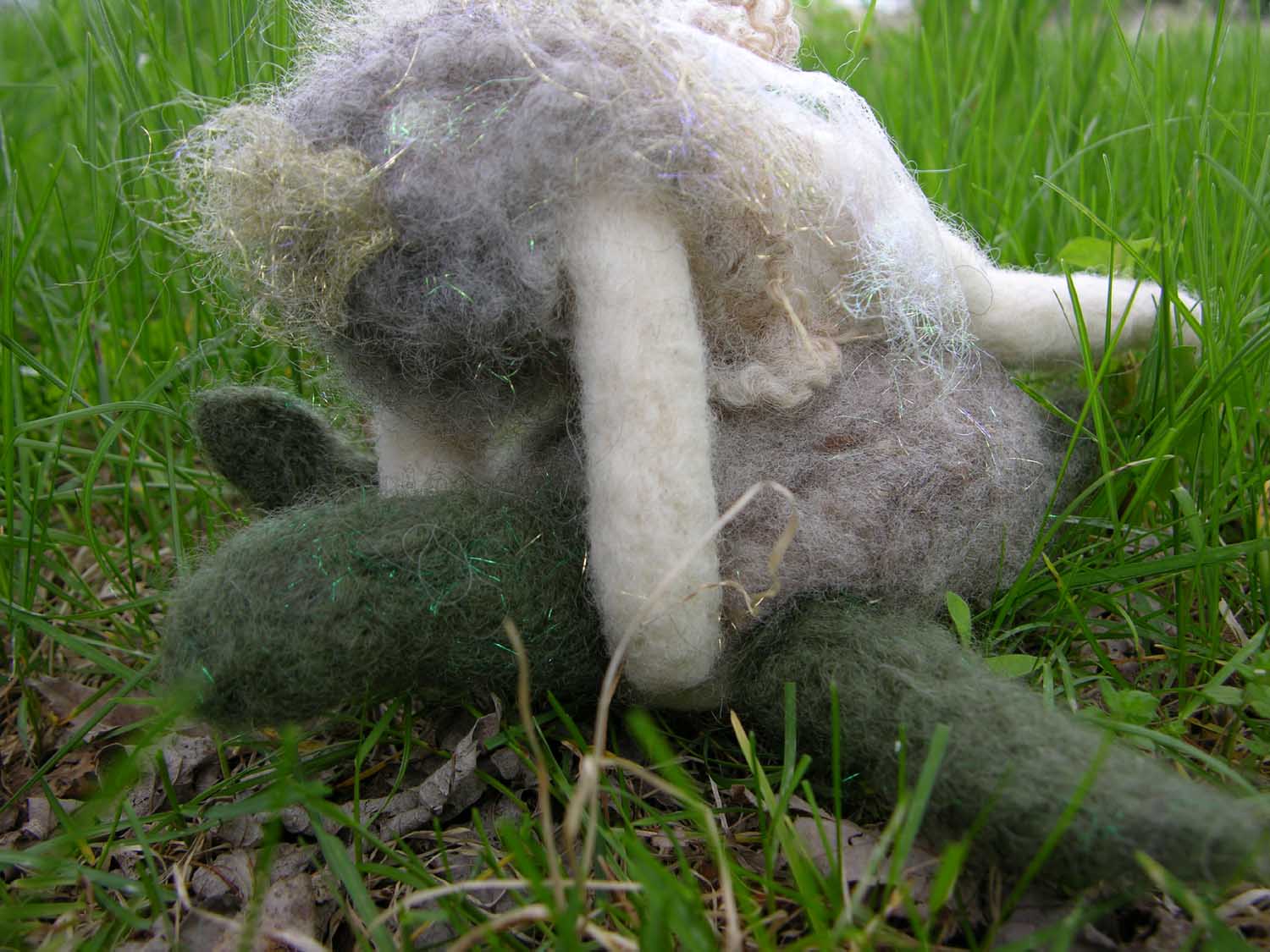 Right:  Okay, you need to use your imagination again.  We have Woodland Fairie, Tansy, who is hitching a ride on her special friend, a sea tortoise.  Tansy is Greek meaning "Immortality and Persistent".  Is it any wonder that her very best friend is an ageless tortoise?  They have been friends for generations and have many more to look forward to. 

We do have kits available to make your own Woodland Fairies.  They are basic kits with the materials to make the Fairie holding a ball ornament.  Price of kit is $12.00