These are a few of the finished pieces I have to offer at this time. 

This is Cleocatra.  She is a full bodied tiger who likes to sit up on something high and look down. She looks more "furoucious" than she really is.   

This little guy is just sittin around and Thinkin.  $65.00

Paulor Bear never did like getting his feet wet so if he wants to eat fish, he has to get them the hard way.  He doesn't seem to mind too much and someday he might even get the hang of things.  $125.00

This is Llinda's Llazy Llittle Llama.  These are easy and fun to make.  Cost of llazy llama is $35.00.  Cost of kit is $12.00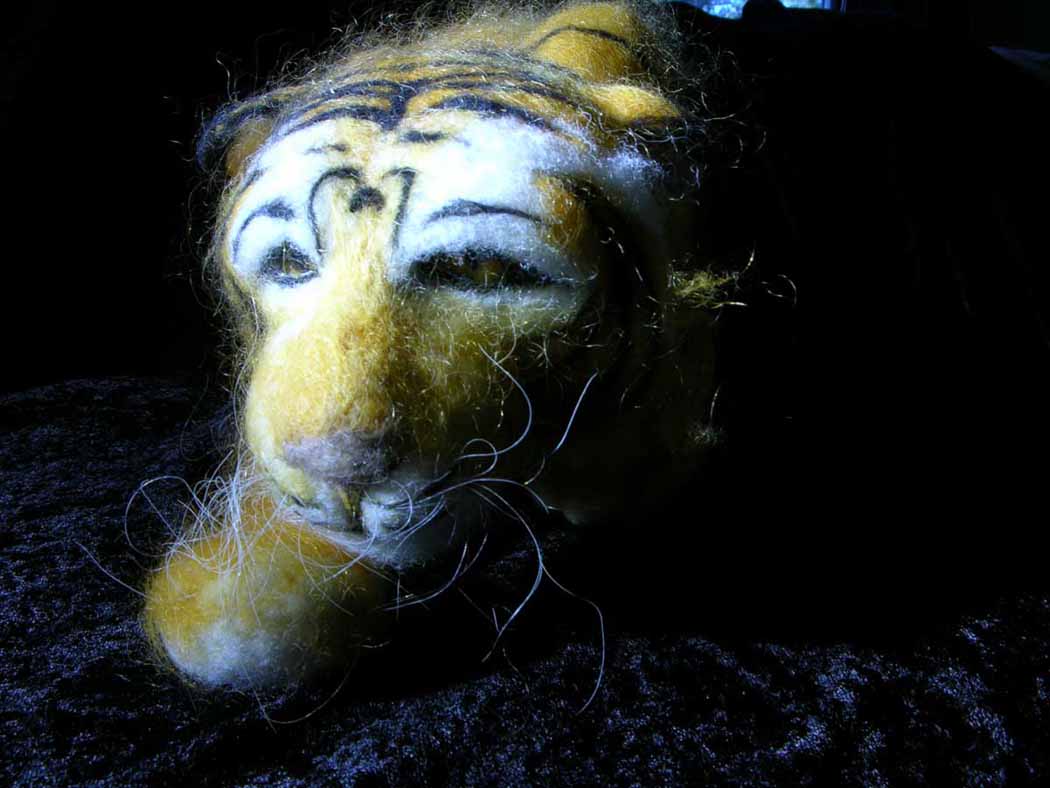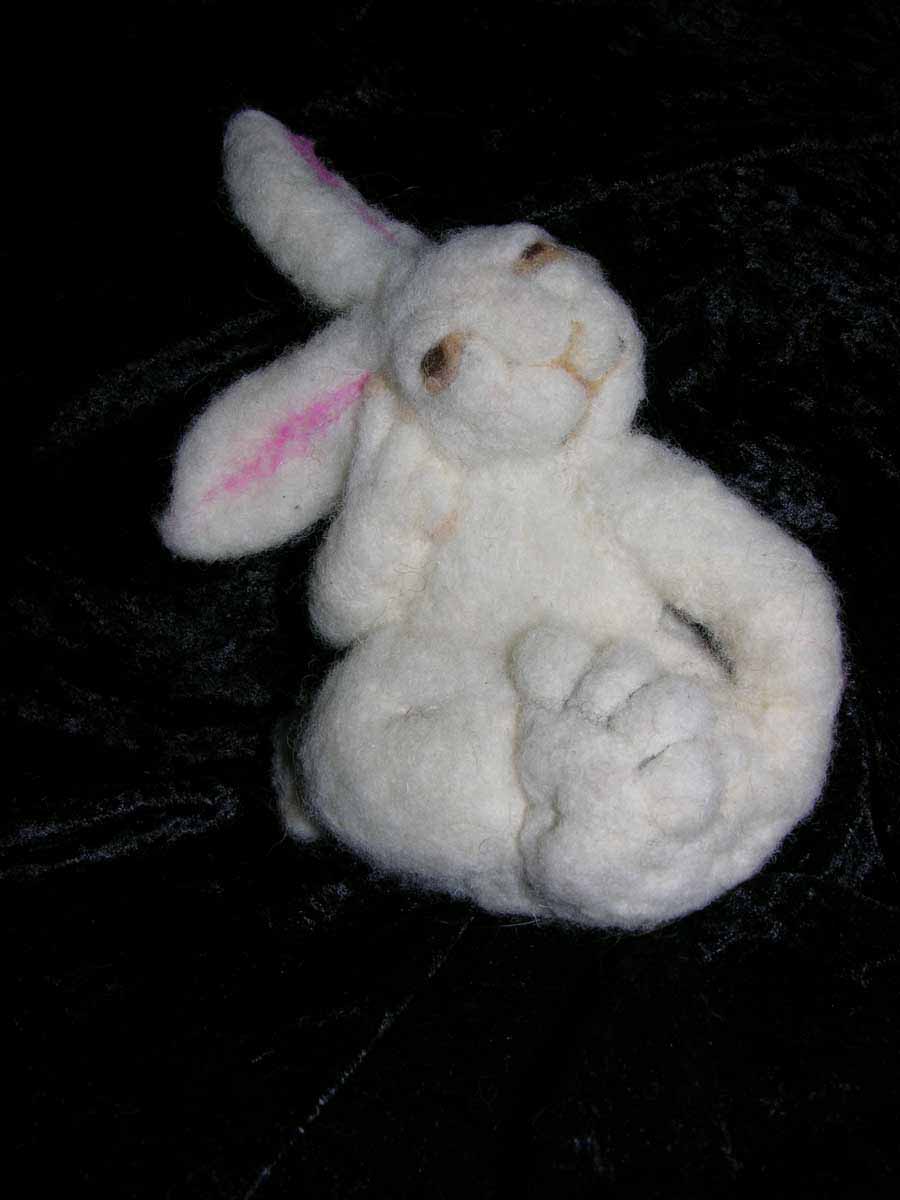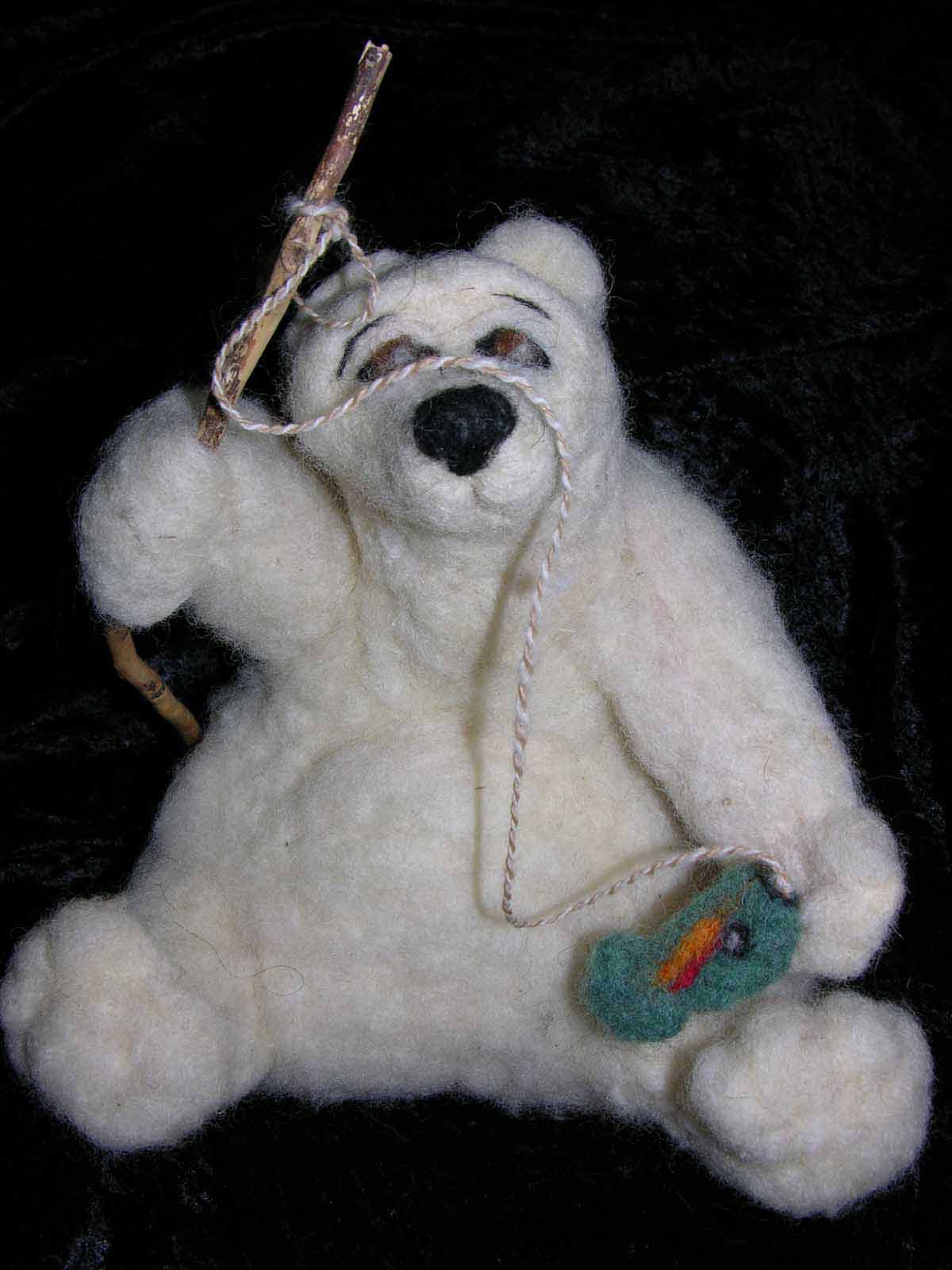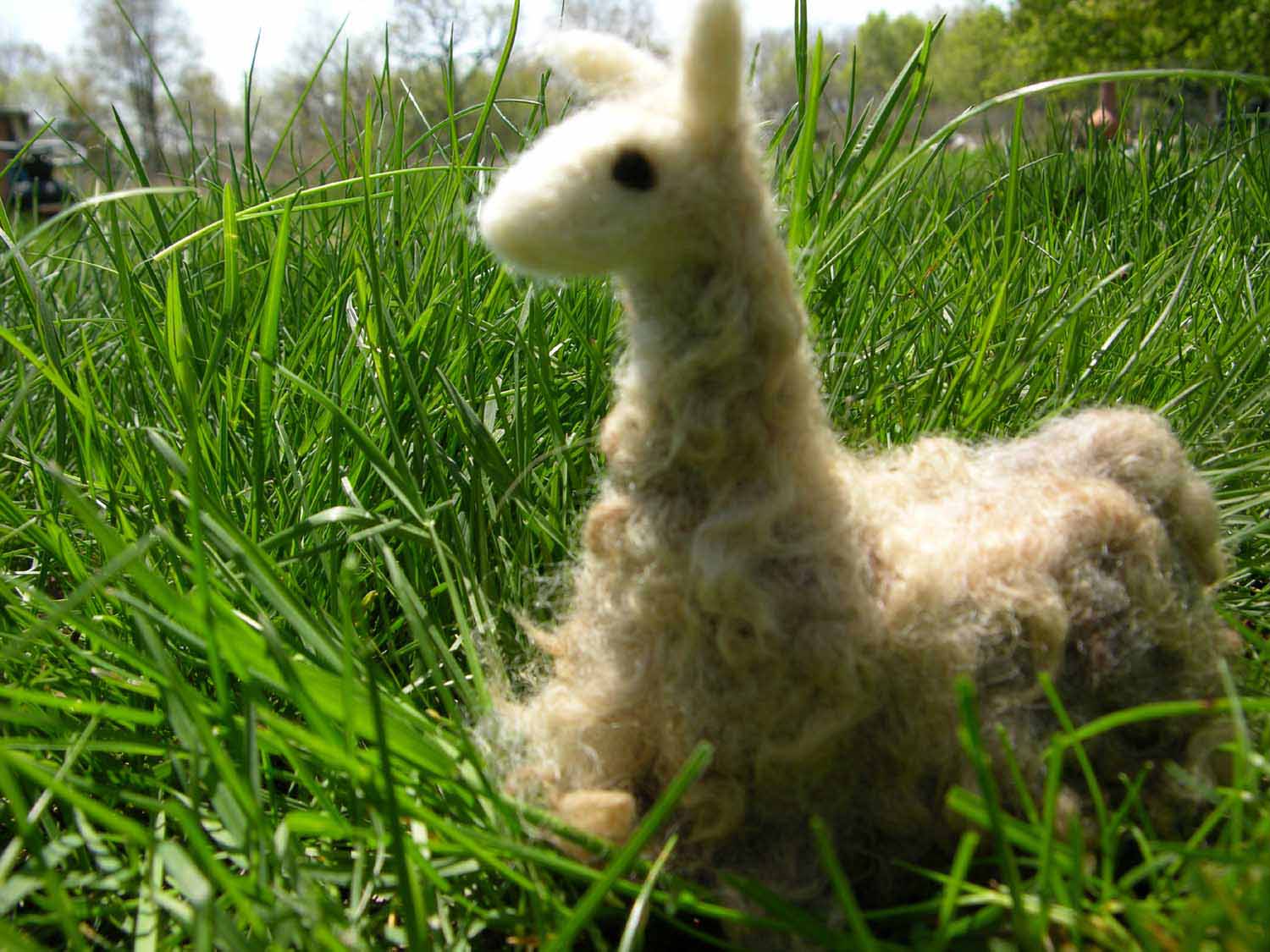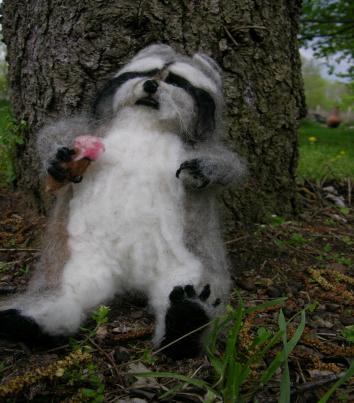 Strawberry Swirl has a particular affection for her cone.  She just loves desserts as her fat tummy shows!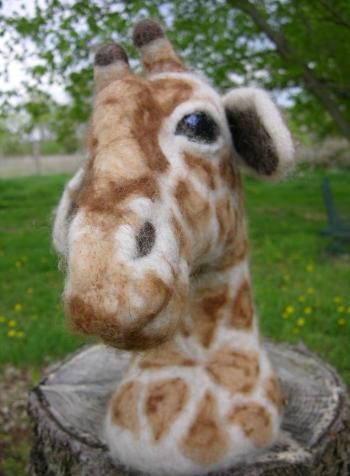 Cassidy is just a people lovin' girraffe.  She is a favorite at fiber shows and helps to invite people in to see the rest of the team.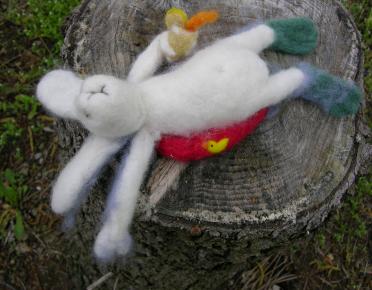 This little guy is just Floatin'.  He has his carrot juice, inner tube, and flippers and life is good.  I have him in kit form, but not for someone who has never needle felted before.  The kit costs $23.00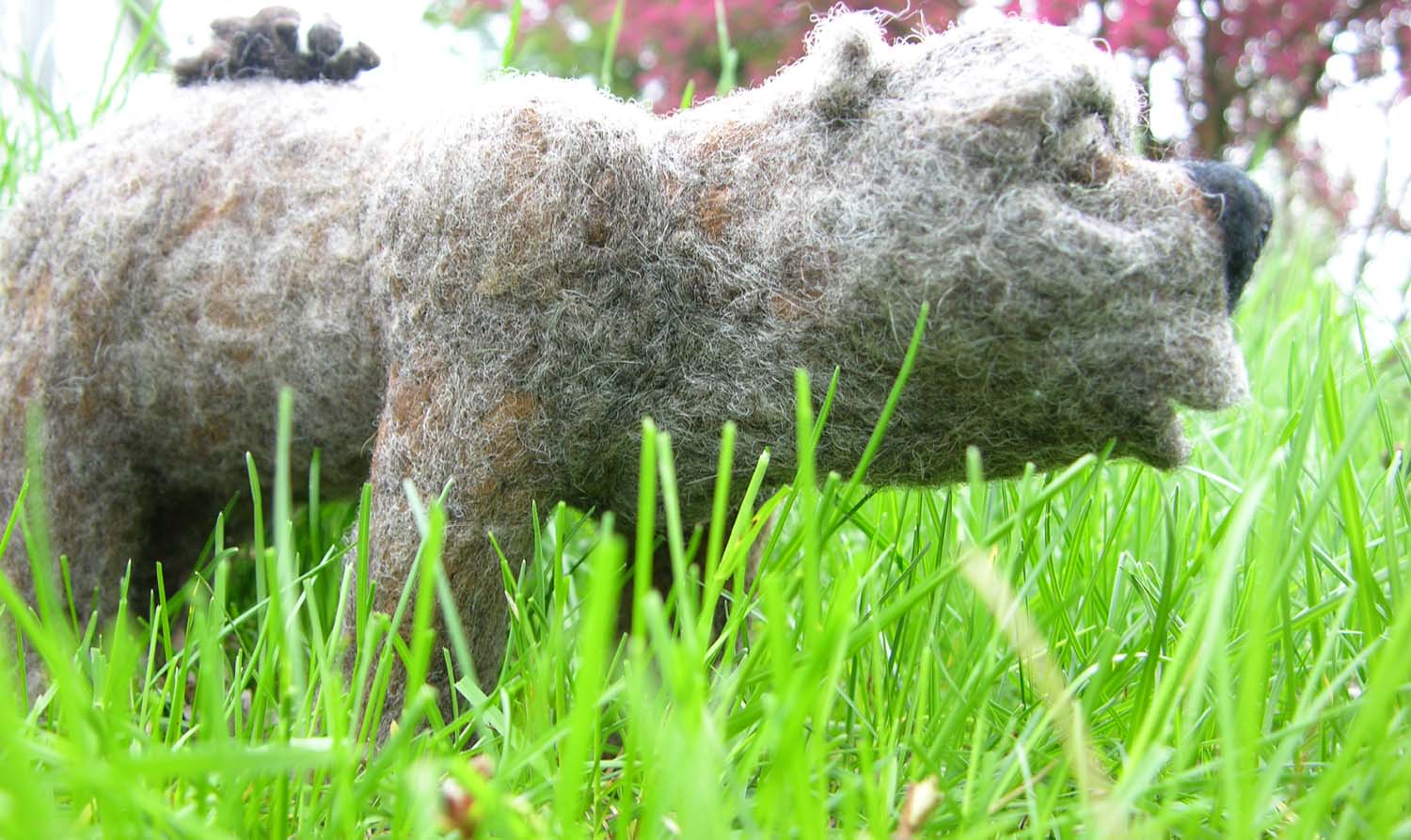 "Somethings in the Wind" is a bit of an understatement for this fellow.  The critter on his back is having a nice nap and it is no kitten!  It is puzzling to our friend, who hasn't been out of hibernation too long, as to where this unpleasant perfume is coming from.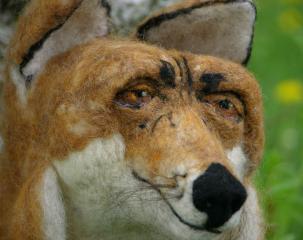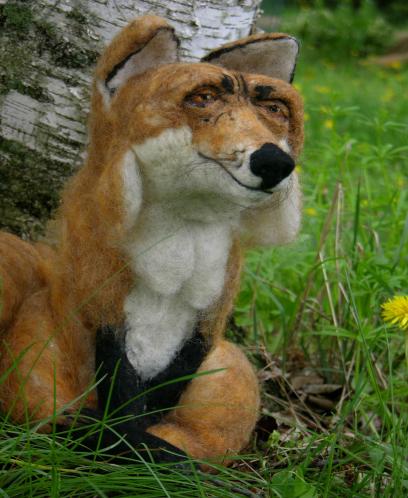 Redmond T. Fox is a favorite, especially after he had some "work" done to his face and leg. It is difficult to see his bushy tail, but if you are truly interested, contact me and I will try to get him to pose for more shots.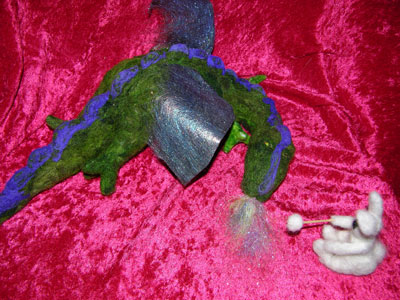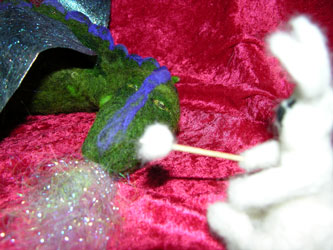 nogarD (Dragon spelled backwards) is our Valentines special.  You don't have to be "in love" to love.  nogarD proves he loves by his little acts of kindnesses every day.  No one fears our fearless nogarD.  He is brand new and will be at the three fiber shows with us this year.