This page is dedicated to showing you the finished pieces either from our kits, classes or just having fun with needle felting.  If you have photos you would like submitted, please send them to me.  Note: I will be the sole judge as to whether I chose to add them to this page.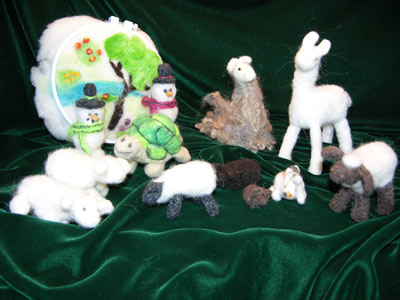 Sherri's Menagerie:  Some of the kits she got from me include Llindas Llazy Llittle Llama, standing sheep, and Tilly Tortise.  She said she had fun... I believe her.  Thank you Sherri!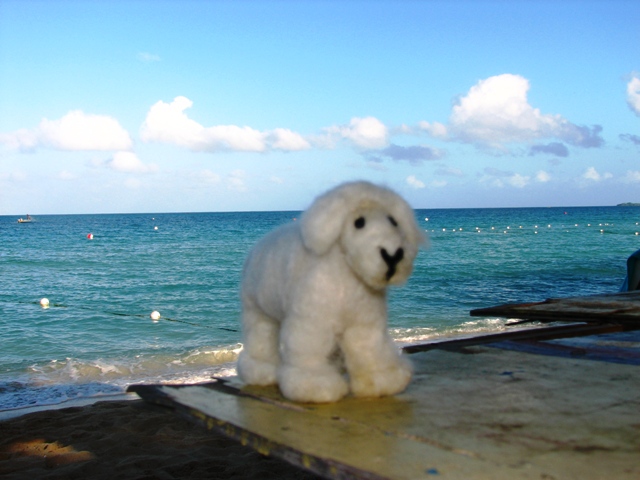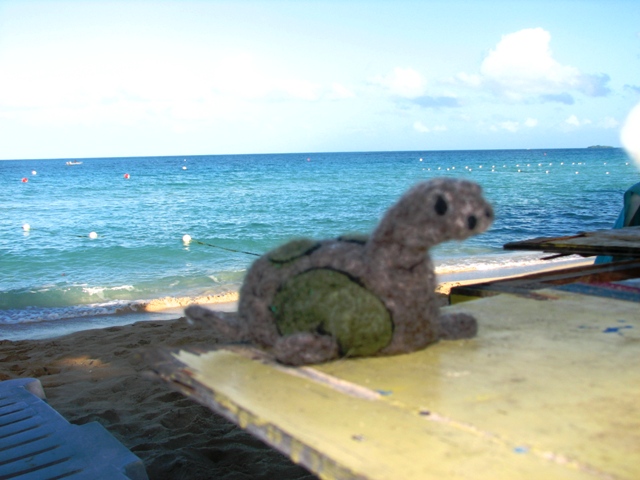 Ahhhh... The beaches of Jamaica... The three at the left are pictures from Claudia.  Beach dog and Tilly were "born" in Jamaica on her vacation and the Llazy Llittle Llama was made before.  Just for the record, I did offer to go along on her vacation to help her with the kits.  I tried to help her  via e-mail.

Cria Criation.  When Claudia finally came back from Jamaica, she and a group of llama/ alpaca friends got together and made a bunch of Llazy Llittle Llamas.  Well, a couple of them are Adroable Alpacas.  It was fun putting together the kits for this group.