Announcing our HOliday Craft Party

Below is listed some of the products we will be offering not only for sale, but you can sign up for lessons to make many of them.  We have artists who are willing to share knowledge and explain the process that go into creating them.  Indulge yourself or perfect for last minute shopping.  Or, if you like, sign up for classes to make a special gift yourself.  If none of this interests you, stop in for a cookie.


* Bracelets made of stones that many feel have healing powers.  There are many different stones which aid several different ailments.

*  Handspun yarns made from a variety of different fibers and blends of fiber so you can create unique gifts for yourself or others.

*  Hand crocheted girls hats which have braids similar to a very cold cartoon character.

*  Ornaments that will never be duplicated because they are all made individually.  Some are needle felted and some are made from are made from a special, sparkly man made fiber called Angelina.

*  Nuno felted scarves and the supplies to make them including silk gauze and roving to create your own masterpiece.

*  Felting needles, kits, cushions, and fiber to make creatures and ornaments of your own design.

* Crocheted seat covers for childrens car seats.

* Dream catchers. 

* We have many more items too numerous to list here.

December 12 and 13th, 2015

Saturday 9-5, Sunday 11- 4

N4598 Traut Rd.  Rio, WI

608-697-3447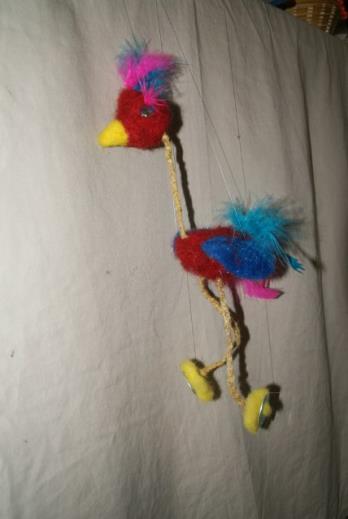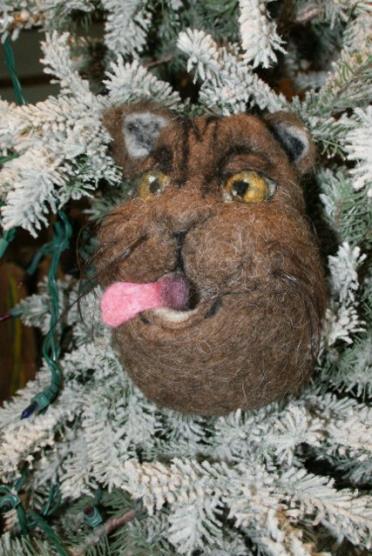 We can have a class to make this fun birdhouse

I have made several of these small marienettes.  Another class?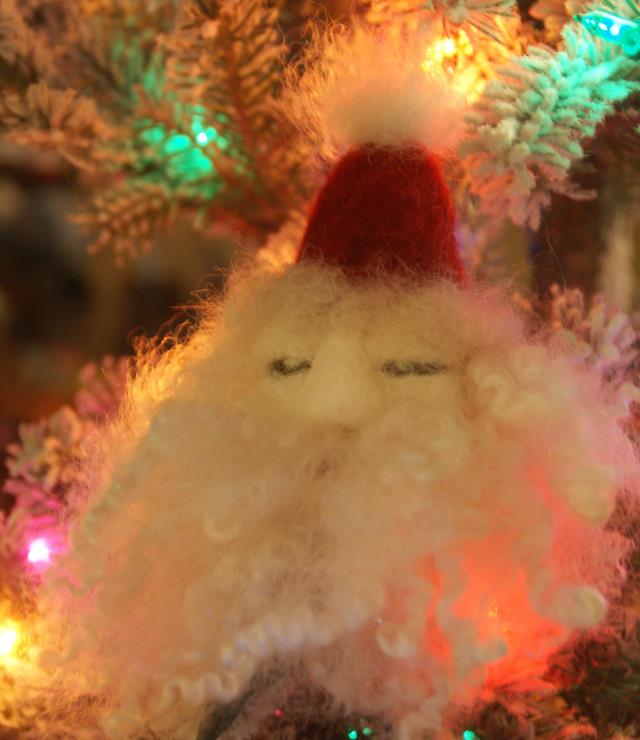 Left:  This sweet Santa ornament is really easy and just takes an hour or two.   Come make one with us or buy one already made.